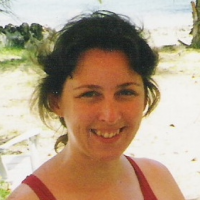 Barbara Underwood
Supernatural Suspense, Fantasy
As an only child of older migrant parents, I was exposed to a different culture and outlook as I growing up in the suburbs of Sydney. At the age of 10 I became interested in history and travel, and in sixth grade my teacher commented on my flair for writing.

After a lot of travel and reading about history - I started with Thor Heyerdahl's adventures which led me to other books about unexplained mysteries such as pyramids and other megaliths around the world - I came to a point where I wanted to put it all together in an epic fantasy novel.

I have now written two exciting sequels entitled "Rhuna: Crossroads" and "Rhuna, The Star Child", both of which are set in Ancient Egypt, and there are plans for at least two more books in the series.
A good book is an event in my life.
Stendhal